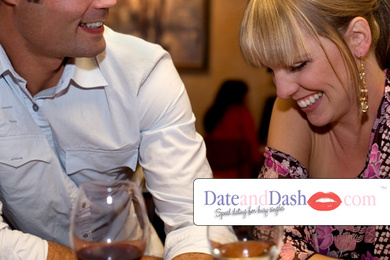 How do you feel about first dates? Some love 'em, some hate 'em. Some don't even show up for 'em. Regardless of your feelings toward the first date, they're pretty necessary to get to the second date and any subsequent dates. And if you like the person, that's the goal, isn't it?
But you're a busy professional. Who has time to meet people, much less find someone you're interested in dating? Well, I'm here to tell you: you do.
While the idea of a first date is nerve-wracking enough, how does the idea of 10 to 15 first dates in one night sound? If reading that just now made your heart race and your face go pale with terror, fret not, my friend. Courtesy of Date & Dash, you can have a blast meeting 10 to 15 dates in one event this Friday, May 27th at Aloft Hotel in the Mill District.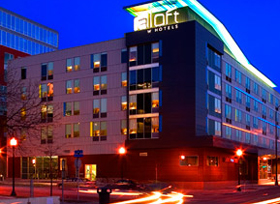 Date and Dash is a speed-dating group that originated in Chicago and spread throughout major U.S. cities. It offers busy professional singles a unique way to meet, mix, and mingle in a fun, comfortable, and flirty atmosphere.
You get about 5 minutes to talk to each other. Afterwards, if there's interest, you discreetly circle "yes" on your match card and you'll receive an email with contact info for those with whom you had a mutual match.
Speed dating allows you to skip the excruciating hit-or-miss first date experience, there's no embarrassing rejections or silly mind games. Just low-to-no pressure conversations and lots of possibilities.
This Friday's Date & Dash event is filling up fast. That's the good news. The even-better news is that this popular organization has lots more opportunities for Date & Dash events in the coming weeks. Check the schedule of Date & Dash events for details.
Costs vary depending on level of membership: $35 for Free Members, $24 for Mingler Members, and $15 for Premium Members. Full bar is available, so this is a 21+ event only. Dress as you would for a first date at a nice place. Business casual or similar is recommended.
Singles, RSVP for this or one of the future events for your suggested age range and have a blast meeting other singles looking to mingle.
For more info, or to RSVP, visit dateanddash.com/cities/109 for events in the Twin Cities.
Aloft Hotel – WXYZ Bar
900 Washington Ave. S.
Minneapolis , MN 55415
(612) 455-8400