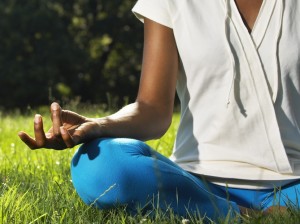 Of all the current trends in fitness, none is as ubiquitous as yoga. Classes are offered at most gyms and pilates places. Even yoga studios have popped up dedicated specifically to this fitness method.
Yoga's popularity can be attributed, at least in part, to its treatment of the whole person. Yoga sculpts and tones the body, while stimulating the mind and spirit as well, culminating in relaxation, physical discipline and inner calm. It's this combination that is sought after by people across the world.
This Saturday May 21, you can participate in yoga at the Minnesota Landscape Arboretum in Chaska. Enjoy achieving balance between your physical, mental and spiritual self as you stretch and sculpt your body in the beautiful gardens at the arboretum. Yoga begins at 10:30am. Get there early, say 9:45 or so to get free shuttle transport to the exact location.
Yoga in The Garden is brought to you by Gorilla Yogis. Gorilla Yogis creates awareness to new places and new spaces in the Twin Cities. The mission of Gorilla Yogis is to take yoga out of captivity of the four walls of a yoga studio and into the urban jungle. Or in this case, the suburban gardens.
Yoga in The Garden is free, but a $10 donation is suggested to benefit the charity/cause of the month. For May, that's the Minnesota Landscape Arboretum Foundation.
For more information, visit www.arboretum.umn.edu/yoga.
Minnesota Landscape Arboretum
3675 Arboretum Drive
Chaska, MN 55318
(952) 443-1400