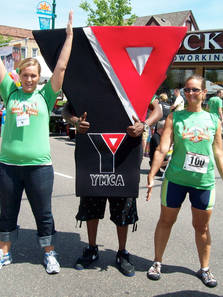 We featured the LynLake Street Festival last year (Day 42), but we thought it was worth another mention for 2011.
The long, fun day kicks off at 8:30am Sunday May 15th, with Rides of Spring. This bike ride benefits the YMCA, starts at the Blaisdell location and ends at Lyndale and Lake in the lot next to H-Design for food, drinks and the start of the Lyn Lake Street Festival. Riders have their choice of two routes.
Along the routes, there will be Boot Camp Stations for riders to test their strength against YMCA fitness teams with kettle bells, TRX stations and aquatics. Flex your brain muscles to answer trivia questions by Joe and Noah from Cause Spirits & Soundbar and rack up bonus points. Also, win cool prizes like a year's membership to the Blaisdell Y, free personal training sessions, biking jerseys from Summit Brewing, Peace Coffee and others, tickets to the Jungle Theater and an assortment of other goodies donated by LynLake businesses.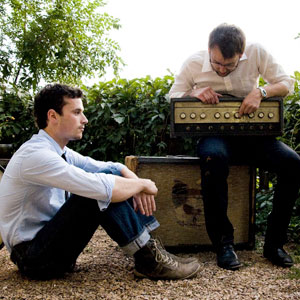 The ride wraps up around noon, just in time to catch the LynLake Street Festival. The festival gets rolling at noon with a set from Koo Koo Kangaroo on the Main Stage, immediately followed by Black Blondie at 1:30. Rounding the afternoon on the Main Stage is Peter Wolf Crier (pictured right) at 3, Haley Bonar at 4:30 and local hip hop sensations Heiruspecs at 6.
Meanwhile, on the Uptown VFW Stage, things start heating up at 1pm with 80's throwback band Honeystick, followed by Chelsea Boys at 2:30. Hastings 3000 hits the stage at 4pm, and Phantom Tails closes out the afternoon with a 5:30 set pm the VFW Stage.
As always, enjoy lots of other entertainment, restaurants, shopping and services at LynLake businesses, and plenty of other fun.
There is a $45 registration fee for adults for the Rides of Spring (12 and under free), but the LynLake Street Festival is free and open to all ages and packed with entertainment.
For more information, visit lynlakestreetfestival.com.
Rides of Spring
Blaisdell YMCA
3335 Blaisdell Avenue South
Minneapolis, MN 55408
LynLake Street Festival
LynLake Neighborhood
Corner of Lyndale Avenue and Lake Street
Minneapolis, MN