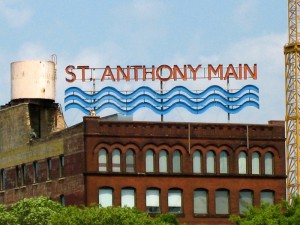 A few weeks ago, an event was held that challenged filmmakers to create short films, all based around a theme. The event was called The 24 Hour Film Race.
Participants were given 24 hours and instructed to make short films revolving around a theme. This year's theme was Identity Theft.
These films have all been written, shot and edited and will be shown at a screening this Thursday May 12th at St. Anthony Main Theatre beginning at 7pm. The films being screened are as follows:
"William Fold" by BaD KaP Productions (Benjamin Swanson)
"Ante, Christ" by Damn You Banana Flims (Adam Woolhouse)
"Double Standard" by Dream Reality Films (Aaron Toy)
"Princess Petunia's Magical Sing Along" by Fat Cow Productions (Richard Schall)
"Mystical Flower" by MaxFilm (Max De Bowen)
"The Commercial" by Pixelscope Productions (Darin Johnson)
"There was Supposed to be One" by QWERTY (Michael Ahola)
"Loose Ends" by Renaissance Academy (Scott Sullivan)
"Humans Like Ourselves" by The Resisty (Damian Walker)
"Solitaire" by Triple Threat Productions (LUKE OGRODNIK)
"Identity Theft" by Vaughn Juares (Vaughn Smith)
A panel of judges will be viewing and judging the films. Awards will be given for Best Film, Best Direction, Best Writing, Best Actor, Best Actress, Best Acting Ensemble, Best Cinematography, Best Editing, Best Original Music Score, Best Sound Design, Best Animation, Best Visual FX, Best Special FX, Best Costume Design, and Best Make-Up.
After the short film screenings, head over to Honey Lounge for the afterparty for drinks, dancing, and mingling with the filmmakers from 9:30pm until 1am.
For more information and tickets, visit www.filmracing.com/Cities/minneapolis.htm.
Screening:
St. Anthony Main
115 SE Main Street
Minneapolis, MN 55414
(612) 331-4723
Afterparty:
Honey Lounge
205 E. Hennepin Ave.
Minneapolis, MN 55414
(612) 746-0304