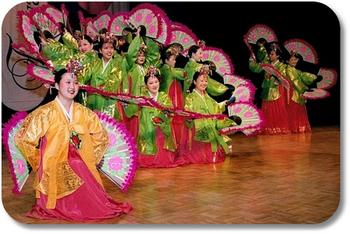 I mentioned in yesterday's post that May is month that is big with the celebrations. I wasn't kidding.
The month of May brings many celebrations as the weather makes its most dramatic transition into more spring-like temperatures. One of those celebrations is so big it takes 4 days. This Thursday May 5th through Sunday May 8th, get set for Festival of Nations at St. Paul RiverCentre.
The Festival of Nations is the largest and longest running multicultural festival in Minnesota, celebrating cultural diversity with food, music, demonstrations, exhibits and dance. Ninety different ethnic groups will be represented, sharing their food, crafts, and traditions that form the mosaic of our melting-pot culture.
Pick up a Festival of Nations Passport, a mock version of the real thing, and get it stamped at each cultural exhibit you visit. It's a fun and popular interactive activity that the whole family can enjoy. Then take your passport home as a souvenir.
On hand will be lots of lively and interesting entertainment, with ethnic dancers on various stages throughout the festival area.
One of the most impressive attractions at the Festival of nations, however, is the staggering variety of foods that will be available at the Café. A wine tasting will be held Friday evening at 6pm featuring wines from around the world.
Also, don't miss demonstrations by crafters and artisans of various cultures. Watch them make custom arts and crafts for you while enjoying this epic multicultural event.
Several different ticket options are available. You can order by phone through the International Institute at (651) 647-0191. Youth ages 6 – 16 are $7 and adults are $10. You can also purchase tickets at the RiverCentre box office during the event, $7 for youth and $12.50 for adults.
Finally, you can get a World Pass, a multi day pass good anytime during event hours. These can also be purchased by phone through the International Institute and are $10 for youth and $15 for adults. These MUST be purchased in advance.
Student Hours
Thursday, May 5th: 9am – 3pm
Friday, May 6th: 9:30am – 4:30pm
General Public Hours
Friday, May 6th: 4pm – 10pm
Saturday, May 7th: 10am – 10pm
Sunday, May 8th: 10am – 6pm
For more info, visit festivalofnations.com.
Saint Paul RiverCentre
175 W. Kellogg Blvd.
Saint Paul, MN 55102