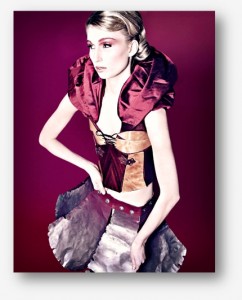 So, what happens when Spring Fashion Week happens at the same time as Earth Week? Well, for one thing, you're bound to get events that overlap into both fashion and ecology. Right?
Maybe. It seems it's definitely happening that way this spring as Sol Inspirations is coming this weekend to The Depot in Downtown Minneapolis. The event is a mashup of fashion and green living, and features some edgy designers flaunting their eco-aware designs.
Sol Inspirations is Minnesota's first fashion show representing top talent from our eco-fashion community. Until now, eco-fashion designers have relied on small independent fashion shows and booths at trade shows to promote themselves, branding eco-fashion as a niche product. Sol Inspirations will allow designers and eco-responsible businesses to showcase their products in a trendy and edgy fashion-forward event. The show will feature eco-friendly looks from local designers and boutiques as well as several nationally-known clothing brands.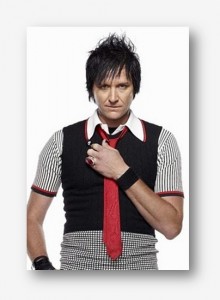 Project Runway's Seventh Season Winner Seth Aaron Henderson will headline Sol Inspirations Eco-Fashion Gala & Benefit Event, showcasing his awe-inspiring SolarWorld collection – as seen in last fall's Portland Fashion Week – during the exhilarating eco-fashion runway show.
Eco-fashion contributes to a healthy and eco responsible world on many fronts including choosing organic and locally made textiles, manufacturing clothes efficiently to use less energy, respecting responsible labor practices, recycling clothes to make new fashion (up-cycling), and commissioning demi-couture clothing over disposable fashion.
Tickets are available online and can be purchased for $35 for general admission, $75 for VIP, which includes a 6pm VIP reception with Seth Aaron Henderson, or you can get front row VIP for $100. The good news is general admission for students is only $15. You must show ID, of course.
The show is Saturday April 23rd, and starts at 7pm, after the VIP reception. For more information, visit sol-inspirations.org/events-2/events.
The Depot
225 Third Ave. S.
Minneapolis, MN 55401
(612) 375-1700