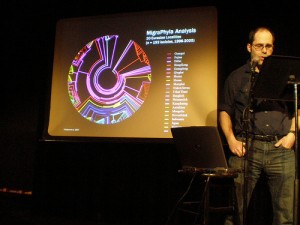 Brainiacs unite! Café Scientifique is coming your way again. The monthly series is a happy hour forum for science and culture hosted by the Bell Museum of Natural History.
Café Scientifique happens each third Tuesday of the month at different venues throughout the Twin Cities. This Tuesday, April 19th, head to Bryant Lake Bowl's Cabaret Theater for this month's installment.
University mechanical engineering professor Jane Davidson will discuss how solar technology helps us harvest and store solar energy for use in our homes, workplaces and automobiles. Take part in the discourse and share your ideas about solar tech as the prof sheds light on some of her own ideas and research. Learn about solutions on the horizon to make this abundant energy resource a more efficient and widely available fuel.
Come on, who doesn't love the idea of harnessing solar energy? And to make it a main source of energy throughout the country would be the icing on the cake.
Get your tickets online on a pay-what-you-want model. Although the suggested price is from $5 to $12, don't let it hold you back if cash is tight. But know your hard-earned funds will be supporting the Bell Museum.
The event is Tuesday April 19th at 7pm, doors open at 6. Head on over and take part in this lively discussion about the sun as an alternative energy source.
For more information on the Bell Museum and its programs, visit www.bellmuseum.org.
Bryant Lake Bowl and Cabaret Theater
810 W. Lake St.
Minneapolis, MN 55408
(612) 825-3737
http://www.bryantlakebowl.com