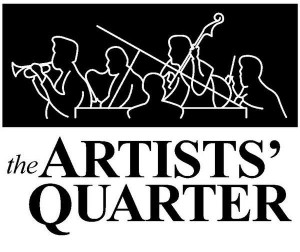 Leading the charge to feature live local jazz in the Twin Cities is The Artists' Quarter in St. Paul, located at 408 St. Peter St. in St. Paul. However, not limited to local jazz, or even music for that matter, the club is a mecca for hepcats who have a yen for seeing a great combo or hear some poetry, or a number of other events.
Tonight The Artists' Quarter has Soap Boxing's Annual Grand Slam Poetry Slam at 8 p.m. for only five bucks. Monday nights are generally reserved for poetry. While tonight's feature is an annual event, Mondays usually offer Headspace open poetry night, with the occasional special poetry event thrown in the mix.
Every Tuesday starting at 9 p.m., The Artists' Quarter features Hammond B-3 Night with The Tuesday Night Band. The band does a funky, soulful set of charts that feature the famous Hammond B-3 organ, which gained popularity in jazz, soul, and even rock music from the late 50's to the early 70's. There's also a 7 p.m. show every week featuring the Corey Wong Quartet.
On Wednesday night this week, there is a free open jam featuring the Tefsa Combo at 7 and at 9, the Brad Bellows/Dave Graf Quintet takes the stage.
There are a number of tasty offerings at The Artists' Quarter almost every night of the week, but most Sundays are open to reserve for private events. Check the calendar for more details.
For reservations or info, contact The Artists' Quarter at (651) 292-1359.
For more information: http://www.artistsquarter.com/