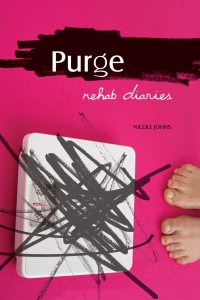 We like to keep it light most of the time at 365. But the reality is that not everything is a joking matter. Eating disorders are nothing to laugh at. Millions of girls all over the world, and some guys as well, struggle with an eating disorder of some kind.
Many people you recognize, some of which are household names, have struggled with an eating disorder–Paula Abdul (singer, dancer, American Idol judge), actress Kate Beckinsdale, actress Kate Winslet, Olympic gold medal swimmer Amanda Beard, singers and former Spice Girls Victoria Beckham and Geri Halliwell, Christina Ricci, Lady Gaga, Silverchair guitarist and vocalist Daniel Johns, Audrey Hepburn, Janet Jackson, Elton John–the list goes on and on.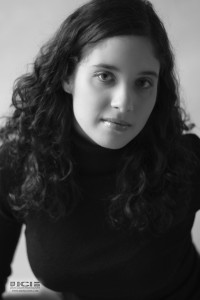 Tomorrow from 11am to 2pm, catch a free lecture by Nicole Johns (no relation to the aforementioned Daniel Johns of Silverchair, we think), who will discuss her struggle with Bulimia and her experience in residential treatment, as chronicled in her book, Purge: Rehab Diaries (Seal Press, 2009). The lecture and discussion will take place at St. Louis Park Library.
Unflinchingly honest and sometimes a bit difficult to swallow, Purge reads like the pages of a young woman's journal, right down to the font style.
Originally from Pennsylvania, Nicole Johns now calls the Twin Cities home. She teaches English at a few colleges in the area and received her MFA in Creative Writing at the University of Minnesota. This is her first book.
Learn more about Nicole at www.nicolejjohns.com.
Like Purge: Rehab Diaries on Facebook.
Follow Nicole on Twitter.
St. Louis Park Library
3240 Library Lane
St. Louis Park
For personalized help with an eating disorder, visit www.emilyprogram.com, or call (651) 645-5323 (1-888-EMILY77 outside the Twin Cities).