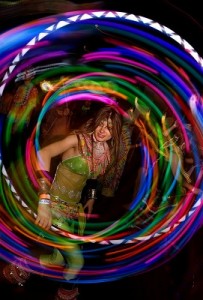 Still wondering what to do on a Friday night? Sure it's winter, but the hottest party in the city is sure to warm you up. And warm hearts in the process, as proceeds for this event benefit Special Olympics Minnesota, as did a recent feature on 365: The Polar Bear Plunge (Day 266: Polar Bear Plunge).
Tonight, Friday March 4th on the shores of Lake Calhoun, at the beautiful Calhoun Beach Club, catch a hot party on a cool night. Winter WonderBlast is a chance to mingle, dance, and interact with the cities' hottest entertainers and most dynamic faces.
Catch the Contour Fitness Fashion Show, in which 30 fitness enthusiasts who engaged in a 60 day challenge to develop their abdominal muscles using the Contour Technology abdominal belt. Bust a move with Logo A Go-Go and dancers Jessica and Lara, who will be sporting iridescent outfits designed and illuminated by experience designer Kingman especially for Winter Wonderblast.
Check out Three Picassos, a troupe of artists whose canvas is most unusual: the human body. How about the Haute Hula Hoop Troupe? You'll see Heather, Lindsay and Daniel spinning more than a thousand dollars of LED hula hoops so fast you'll think it's your head that's spinning. Also, don't miss fire dancers, a tap dancing duo and more.
Some tickets are still available online and start at $35 for general admission.
For more information, visit www.winterwonderblast.com.
Calhoun Beach Club
2925 Dean Parkway
Minneapolis, MN 55416-7700
(612) 927-9951
http://www.calhounbc.com/