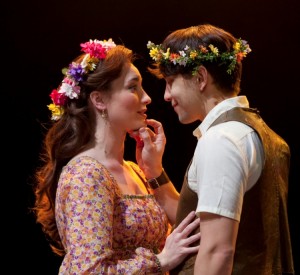 When you think of theater and of William Shakespeare, you don't automatically think BBQ, in general. Leave it up to us Minnesotans to combine the two into one event.
BBQ and The Bard is an evening of casual BBQ buffet, and a live performance of William Shakespeare's The Winter's Tale. The BBQ will be in the W XYZ Bar at Aloft Minneapolis, and will feature hamburgers, veggie burgers, brats and traditional BBQ fare.
Careful not to stain your nice shirt, because after the BBQ, you head on over to The Guthrie Theater to see The Winter's Tale. Your $35 ticket includes both the BBQ and one ticket to the performance. Tickets for this special event are not available through the website, but can be obtained by calling (612) 377-2224 and asking for the "BBQ Special."
The event happens tomorrow night, Thursday March 3rd, but if you miss it, you can also grab tickets for March 10th or March 17th, as all three dates will be offering the pre-show BBQ and The Winter's Tale tickets for $35.
For more information, visit the BBQ and The Bard page on The Guthrie's website.
"Like" The Guthrie on Facebook.
"Like" Aloft Minneapolis on Facebook.
Aloft Hotel – WXYZ Bar
900 Washington Ave. S.
Minneapolis , MN 55415
(612) 455-8400
The Guthrie Theater
818 South 2nd Street
Minneapolis, MN 55415
(612) 377-2224