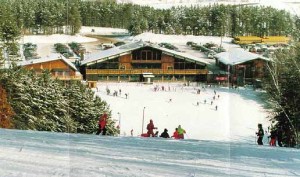 Sometimes an event worthy of mention comes across our radar that is a short drive from the Twin Cities, but draws a big crowd from the area. One of those things is some of the area ski hills. Trollhaugen is about an hour east of the 'Cities in Dresser, WI, and Friday, February 18th a cool event is happening there that is raising money for Courage Center.
Moonlight Madness is a late night, live music, and outdoor event providing fun for the entire family. You can ski, board, soak in a hot tub, watch jugglers, fire-eaters, and US Paralympic athletes. There will be games, prizes, bi-ski rides, and food and beer onsite. With all of this happening, there will definitely be something for everyone.
Of course there will also be live music on the slopes from local artists such as Trampled by Turtles, Dan Rodriguez, Dave Pirner of Soul Asylum, Throw The Fight and Kazyak. The event will be hosted by Lucas from KDWB 101.3 FM.
Your $35 ticket gets you access to the ski lifts and the concerts. You'll also enjoy food, beverages, giveaways and hot tubs. Gates open at 5 p.m. and the party continues until 1 a.m.
Get your tickets online now, or call (763) 520-0365 to purchase tickets at a discount if you're a Trollhaugen season pass holder.
It's definitely not a requirement, but if you want to do a little something more for the Courage Center Ski & Snowboard program, try collecting some donations/pledges from your friends and family, or just make an additional donation yourself. You'll get both options when you register. Chose either or neither, it's up to you. Either way, fun will be had.
For more information, visit www.couragecenter.org/ContentPages/moonlightmadnesspage.
Trollhaugen
2232 100th Ave
Dresser, WI 54009
(651) 433-5141