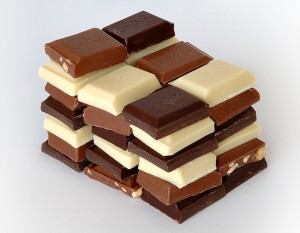 We're kicking off a week of romance and dating ideas for this week leading up to Valentine's Day weekend. Technically the holiday lands on a Monday this year, not the weekend. Unfortunate, but I guess we can't expect it to be a weekend every year, right? That being said, this week we're featuring cool date ideas and things to do on Valentine's Day. And we thought we'd get it started a day early.
While this event isn't on Valentine's Day, we thought it would be a worthy addition for date ideas for this week. There's nothing more romantic than snuggling by a crackling fire and sampling chocolate.
This weekend, Friday February 11th and Saturday the 12th, from 6 to 10pm each night, don't miss Candlelight and Chocolate. Take your honey on a romantic candlelight stroll through the winter woods near Richardson Nature Center in Bloomington.
You'll both enjoy a dessert sampler plate and a hot cup of tea or coffee, live acoustic music by Treveld, and a cozy fire while learning all about chocolate–where it comes from and sustainable harvesting practices.
Reservations are required. Hurry and make the February 9th deadline. Get your reservation online or by calling (763) 559-6700. Cost is $17 per person.
Richardson Nature Center
8737 E. Bush Lake Road
Bloomington, MN
(763) 694-7676