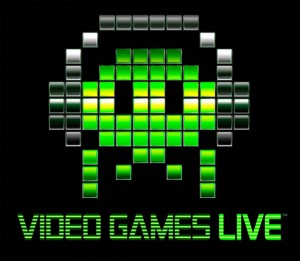 I remember the first exposure I had to a video game. There was a restaurant in my home town called The Stables. It looked like a huge barn from the outside, but inside, they had delicious pizzas, sandwiches, steaks and seafood. They also had an "arcade" with a couple of video games. I'd beg my parents for quarters so I could play Asteroids and Space Invaders while we waited for our food.
Since then, video games have definitely become part of our culture. And now the cultured can wax nostalgic about the first video games they ever played, as the Minnesota Orchestra plays music from video games throughout the years.
Tonight at Orchestra Hall, experience the Minnesota Orchestra accompanied by video game footage on giant video screens, as the Orchestra performs the music of the most popular games from the beginning of video gaming to the present. Reminisce as you hear the music from Super Mario Bros, Pac Man and lots of others. Maybe it'll take you back to your childhood at the arcade too.
I remember a game called Moon Patrol, where you drove a large assault vehicle across a lunar landscape blasting nasties as you approached. I was super impressed when my friend played the theme music on his bass.
I'm not sure if the score from Moon Patrol will be part of the repertoire or not, but that's the sort of thing you're in for when you check this out, along with a synchronized light show, soloists, electronic percussionists, live action and unique audience-interactive segments to create an explosive entertainment experience.
The concert begins at 8pm. Orchestra Hall is located at 1111 Nicollet Avenue in Minneapolis.
For tickets, go to boxoffice.minnesotaorchestra.org/show.asp.