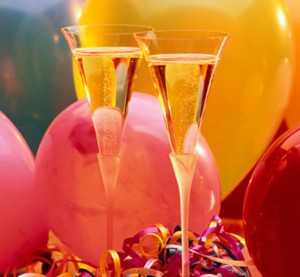 Happy New Year, Twin Cities!!
As many are shaking off the specters of last night's festivities, many may be wondering what's open and what's closed today. New Year's Day fell on a Saturday, so it's natural to wonder exactly what services are available and what businesses are open today. We thought we'd help.
If you have anything to add, please leave a comment and let our readers know.
• Post Offices: Closed today throughout the metro, except for the 24-hour post office at MSP International Airport. Express mail will be delivered in the Twin Cities
• Restaurants: Most are open. Pretty much all national chains are open regular hours today. If you have a favorite locally-owned restaurant, it's best to call ahead.
• Malls: Most are open, but may have different hours. Check websites or call mall offices to get exact hours.
• Grocery Stores: Varies. Call ahead or check websites. If you're unsure, Super Targets and Wal Mart SuperCenters are open.
• Banks: Most big branch offices are closed today, or will be by the time you read this.
• Parking Meters: Will not be enforced in Minneapolis, St. Paul, or at the University of MN. However, meters will be enforced in Minneapolis Parks, unless otherwise noted on the meter.
• Mass Transit: Metro Transit and Minnesota Valley Transit Authority buses and trains run today on Sunday/Holiday schedules. Call (612) 373-3333 or visit http://www.metrotransit.org for route info. Maple Grove Transit, Plymouth Metrolink and Southwest Metro Transit will have no service.
• Schools: All public schools and the University of MN are closed today. Private schools are likely to be closed as well.
• Public Agencies: Local, state and federal offices are closed today.
• Libraries: Will be closed today.
Again, we hope you had a great time ringing in the new year. Make it a safe and happy 2011, Twin Cities!
– The 365 Guys