Another year has come and gone and it sometimes causes us to reflect and wax philosophic on the year just past. Were goals met? Did we find the love of our lives? Did we land that job? What does it all mean?
Although the new year is a great time to take stock of these things in our lives, it's also a cause for celebration. We survived another year! If you're wondering what celebrations are happening in the Twin Cities, we offer a few choices today on 365, in case your plans fell through, or you haven't yet made any. We're here to help.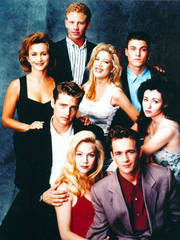 WHOOMP (There It Is) III: a '90s Dance Party!
When: December 31 : 10 p.m.
Price: Free
Event Phone Number: 612-331-1746
Where: 331 Club, 331 13th Ave. N.E. Minneapolis, MN 55413
Website: http://www.331club.com
Details: http://twincities.metromix.com/events/bar_club_event/whoomp-there-it-is-northeast/2148862/content
Check out this cool and free event. Get your groove on and party like it's 1992, Vanilla Ice. You know you want to.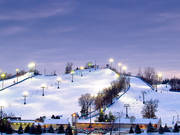 Buck Hill's Annual New Year's Eve Bash
Where: Buck Hill, 15400 Buck Hill Road, Burnsville, MN 55306
When: December 31 : 5 p.m.
Price: Varies
Event Phone Number: (952) 435-7174
Details: http://www.buckhill.com/winter/new-years-eve-party.html
Check out all the fun stuff happening on the slopes!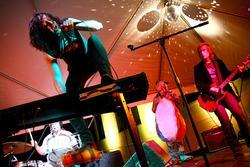 New Year's Eve with Mark Mallman
Where: Varsity Theater, 1308 4th St. S.E., Minneapolis, MN 55414
When: December 31 : 8:30 p.m. Doors at 8 p.m.
Price: $14
Event Phone Number: 612-604-0222
Website: http://www.varsitytheater.org/
Mallman. 'Nuff said.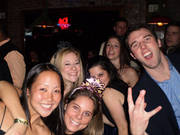 New Year's Eve Barfly Bash
Where: Barfly Minneapolis, Downtown, 711 Hennepin Ave., Minneapolis, MN 55403When: December 31 : 9 p.m.
Price: $15 general admission/$199+ for VIP bottle service/table
Event Phone Number: 612-333-6100
Website: http://www.barflyminneapolis.com/
General admission is still on the cheap, so check it out. Drink responsibly.
These are just a few things for the more budget-minded Twin Citian, but it is far from an exhaustive list of the goings on this evening.
Sleet has been falling all day, so be careful on the roads if you're driving. If you're letting loose a bit tonight, please don't drive. Here's the number of a few cab companies who would be happy to pick you up. Share cabs with friends to keep the cost down.
Yellow Taxi – (651) 647-3000
Gopher State Airport Taxi – (952) 888-6800
ITN Taxi Twin Cities – (612) 333-6363
My Yellow Cab – (612) 308-9482
Town Taxi – (952) 236-4724
Or ride in style:
City View Limousine – (612) 279-8292
Cities Limousine & Transportation – (612) 710-2030
Black Tie Limousine – (952) 884-3725
What other things are going on tonight, Twin Cities? Be safe and Happy New Year!