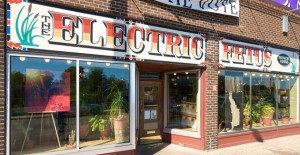 My first experience with Electric Fetus was when shopping for an (at the time) obscure Ike Reilly record. I couldn't find it anywhere, even online. Finally, I came across electricfetus.com. I found the album there. It had the tracks I was looking for, sure. But it didn't have a title or any art. It was a completely independent album (his first) that Electric Fetus got a hold of. Ike Reilly's first single, "I Don't Want What You've Got Goin' On" was getting some radio airplay without much outside help and this fantastic local shop got their hands on it. I was a happy camper and was able to order it from the website for under $5.
Electric Fetus has been around for 40 years or so. A lot of businesses have. But I daresay there are few that can say they have 12 employees that have been there 25 years or more. That's dedication, devotion, and passion. Electric Fetus is a local record and gift shop that inspires that sort of devotion.
With locations in Minneapolis, St. Cloud and Duluth, Electric Fetus is a big hit with the college crowd who need their indie music, local bands, and stuff they hear on public radio, or in the indie blogoshpere. This quiet unassuming little record shop delivers exactly what they seek.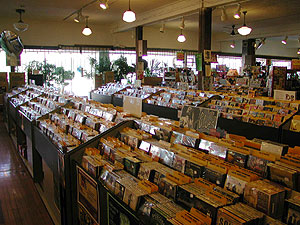 Imagine a big-box corporate retailer with handy touch-screen listening stations, a good sized section of gifts, but rather than having a whole shelf full of the same Daughtry CD, they stock the shelves with literally thousands of vinyl LPs, 7-inches, a deep selection of jazz, world music and local artists. Toss in the 40 years of experience and a burn-your-own-mix CD station and you'll have a great idea as to why this place rocks.
The real shining star is the large staff of devoted employees who would love nothing more than to see your face when you hear Fela Kuti for the first time.
For more information, visit www.electricfetus.com.