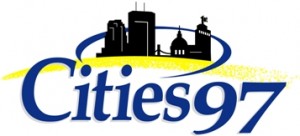 So, tomorrow is a huge day in the Twin Cities. What's huge about November 18th, you ask. I'll tell you.
Tomorrow morning starting at 8am, Target (and ONLY Target) will sell their first and only shipment of the Cities 97 Sampler. The CD is one of the most sought after collectors' items ever in the Twin Cities. What's unique about this collection? Plenty.
First, the songs are recorded in Studio C at Cities 97 studios. Also, they're live acoustic versions of the songs, recorded in one take, so they're one of a kind.
Besides the uniqueness of the songs, the proceeds from the sale of the CD's goes to charities such as Make-A-Wish, Camp Heartland and the Humane Society. Since we featured GiveMN.org yesterday, I thought we'd continue with the theme of giving to charitable causes today with the Cities 97 Sampler.
One caveat: these things are difficult to get your hands on. If you want one, I suggest getting there early. Like REALLY early. I've heard reports of lines forming as soon as 4am. What an endearingly Minnesotan thing to do–wait in the cold of the early morning hours to pick up a CD to score some awesome tunes and to support charities. That's Minnesota nice.
For more information on this year's sampler, hit up www.cities97.com/pages/promotions/Sampler22.