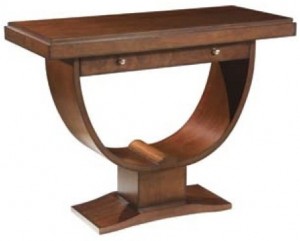 If you've recently moved into a new place or are looking to score some cool furnishings to deck out your place, this weekend you may get your chance, and at substantial savings.
The American Society of Interior Designers (ASID) is having it's annual Sample Sale at International Market Square, Thursday November 4th through Saturday the 6th. The sale offers shoppers a chance to shop for well-made designer modern furnishings at a savings of 50% to 80% off regular price.
On sale will be furniture, home accents, and décor, all at remarkably huge savings. Catch the Designer's Flea Market, displaying unique home furnishings and antiques from ASID designers and offering tremendous savings. Crown Warehouse and Delivery Service will be on hand and available for delivery needs.
The Sample Sale begins Thursday at 4pm and shuts down around 8. Friday you can shop all day, from 9am to 6pm, and Saturday starting at 9am and wrapping up around noon. Cash, credit cards and personal checks are accepted ($1000 max on checks). Cash is your best option.
International Market Square is located at 275 Market Street in Minneapolis, just off I94 and Glenwood Avenue.
For more information, find ASID Sample Sale on Facebook or Twitter (@ASIDSampleSale).