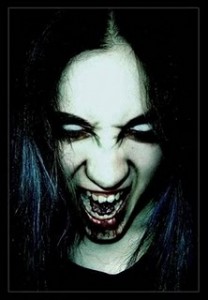 Do you have your plans in place for Halloween yet? If so, what about Saturday, the 30th, the day before Halloween? For those that work a 9 to 5, Saturday might be a better option for that Halloween party, but what if there's nothing on your social calendar for that night?
We suggest checking out Red Carpet to Hell II at the Living Room and Prohibition (there's stuff going on in both) in the Fabulous W Hotel, located inside the Foshy Tower, downtown Minneapolis. The event kicks off at 9pm and you can party till closing time at 2am. Stop by the Living room, have a cocktail and mingle with other vampires, ghouls and beasties. Then head up to Prohibition on the Foshay's 27th floor for the Dead Celebrity Lounge.
DJ Paris will be spinning tunes throughout the night. Stick around for a chance to score some cool prizes, as thousands of dollars worth will be given away. Dress up in your most creative or scary (but appropriate) getup for the costume contest for a chance at your piece of the prize pie. You have to be present to win, so if people are coming and going, your chances of winning may be pretty good.
This event is for 21+ and there is no cover. The Living Room is located at 821 Marquette Avenue in downtown Minneapolis, in the Foshay Tower.
Call (612) 597-2413 for more details.