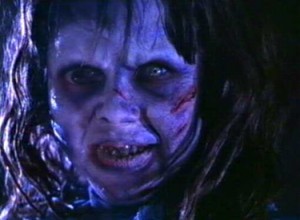 Haven't had enough scares yet in preparation for Halloween? Check out one of the fun and scary activities we've posted on 365, such as Screamtown or ValleyScare.
If you're still in the Halloween spirit but can't wait for the 31st for more scares, The Exorcist is playing for FREE at Willow Creek 12, 9900 Shelard Parkway in Plymouth this week.
The Exorcist tells the story of Chris MacNeil, an actress filming at Georgetown University in Washington, D.C., and her daughter Regan, who begins to exhibit strange behavior after a seizure, eventually devolving into frightening physical transformations. Doctors are stumped at first and finally one recommends exorcism. Two priests are called in to perform the exorcism and what follows is, according to some, the most frightening scene in movie history.
The Exorcist was released in 1973 and is based on the 1970 novel of the same name, written by William Peter Blatty, based on the actual case of the exorcism of Robbie Mannheim in the late 1940's.
Showtimes for The Exorcist are 9:30pm on Thursday October 21st, midnight on Friday the 22nd, Saturday at 10:30am, with an additional screening at midnight, and then again on Sunday at 10:30am.
Please note that the film is Rated R for very good reason. It contains what many consider some of the most frightening and disturbing images ever created on film. Please leave the kids at home with a sitter.
Admission is free. Call Willow Creek 12 at (763) 591-5921 or (651) 777-3456 with questions.
For more information on the movie, visit the article on Wikipedia or the Internet Movie DataBase (IMDB).