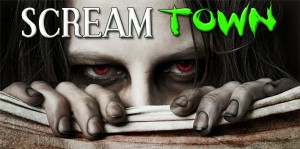 Can you believe October's only a couple of days away already? For some, October means colorful fall leave, high school and college homecomings, and of course this month means Halloween is only a few weeks away.
Starting Friday October 1st, and happening every Friday and Saturday in October, Scream Town gets the Halloween season rolling with scares and chills aplenty.
Scream Town is built in a giant corn field surrounded by a creepy 200 year old forest just off of Highway 212 in Chaska. See the map and directions for details.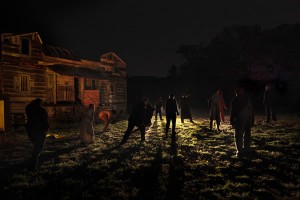 Scream Town has five different attractions, including Terror in the Corn, a haunted corn maze, the Oak Blood Forest, a haunted forest filled with monsters, Hillbilly Motel where Bubba and his eerily dysfunctional family are running the twisted family business, Rabid Alley, where virtual pitch darkness makes you pay more attention to the frightening screams, growls and sounds and through tactile experiences, and Klown House, where scary and twisted clowns and circus freaks will scare the pants off you.
This year's corn maze, Terror in the Corn, is 30% larger than last year's corn maze. There are buildings to go through among the twists and turns through the 10 foot high corn, including the farmer's house, with deadly spirits, the butcher shack, and the toxic barn for the animals that never made it. Or did they?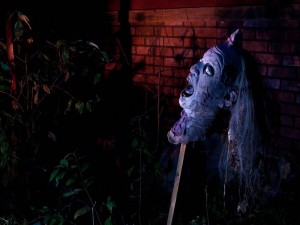 Regular tickets are $17 for adults and $12 for kids 13 and under. You can get your tickets at Spirit Halloween Superstores for a discount. V.I.P. tickets are also available, and you can buy your tickets online. Scream Town is family friendly and appropriate for ages 10 and up. Please read the info page for more information on tickets, calendar, and other important information for guests.
There will be food available on site, such as tacos, burgers, pork chops on a stick, cheese curds, mini donuts, and more.
Ticket prices include admission to all five attractions. For more information, visit www.screamtown.com.