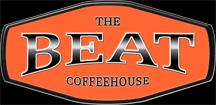 Most of us don't really think of Monday night as a time when there's a lot of things happening, but the Twin Cities has a lot of recurring activities that happen on Monday nights. We've mentioned Bryant Lake Bowl's Cheap Date Night, Jazz Implosion at the Turf Club's Clown Lounge, and other fun stuff. Today, we feature yet one more great Monday night activity.
The Beat Coffeehouse is an unassuming coffee shop located near 28th and Hennepin in Uptown, which features a host of awesome live music, great coffee, art, conversation–all of the things that coffee shops are known for. This one has something a little more unique, however.
Monday nights The Beat transforms into a comedy club which features amateurs, pros, locals, and even some not-so-local comics. Sometimes you may even catch poets and spoken word artists performing lighter comedic pieces, along with music, improv, sketch comedy, short films, stand up, sit down, and two hosts who never fail to entertain. The baristas will keep the coffee flowing and the performers keep the laughs going.
If you fancy yourself a funny person, you may even be able to book a spot on Monday Night Comedy. If you perform you get a cut of the door, so if you're looking to make a bit of extra cash, this could help you line your pockets with a bit of green. Contact The Beat for the deets if you're looking to score a gig.
For more information about The Beat Coffeehouse, visit thebeatcoffee.com.