The weather forecast for this weekend calls for rain on Saturday with chilly temperatures. Hopefully the rain won't last too long for those that are getting out to walk for an end to Alzheimer's.
Memory Walk 2010 is a chance for Twin Citians to get out and walk to benefit the Alzheimer's Association. The walk starts Saturday morning September 25th, with registration beginning at 8:30 in Hyland Park Reserve in Bloomington, and you can walk your chosen route anytime between then and 10:45am. There will be a presentation and awards ceremony at 11am.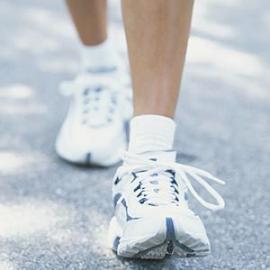 When you register for the Alzheimer's Association Memory Walk, you're joining a nationwide community of thousands of people who are standing up and participating in the fight against this devastating disease.
The journey to get started is easy. First, register online. Next, form a team and raise some funds. You have a couple of days to hit up your office co-workers, family and friends. Every dollar helps. Then all you have to do is show up Saturday morning, get registered and walk.
Raising funds, besides helping the Alzheimer's Association, can get you some neat swag. Raise just $100 and you can get a Memory Walk 2010 t-shirt, $250 gets you a long-sleeve Memory Walk tee, raise just $500 and get an umbrella or water cooler AND the t-shirt, or $1,000 for a zip-up track jacket or stadium seat and the Memory Walk tee. There are no registration or entry fees of any kind.
For more information call (952) 857-0532, email ashley.snell@alz.org, or visit the event website.