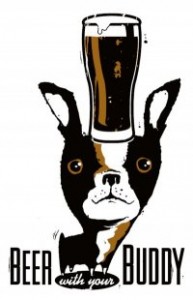 Bonding with your pooch has taken an interesting and fun turn in the Twin Cities.
First, there were leash laws, restricting a bit of Fido's freedoms. Then came dog parks, doggie day cares, and other opportunities to socialize with other dogs.
Now, K9 Connection and Darby O'Ragen's bring you Beer with your Buddy, a chance for you and your dog to bond over suds and to mingle with other canines and owners. The evening includes live music, treats for your pup, a raffle to benefit a local charity, and more surprises.
Beer with your Buddy happens tomorrow, Thursday the 23rd at Darby O'Ragen's in Minneapolis's North Loop neighborhood, from 6 to 8:30pm. The bar is right next to Target Field, but alas, no home game for the Twins that night. Not that you could bring your dog anyway. But you can have a beer and a bite from the menu while you socialize with others.
There is a pay lot right next to the Designers' Guild building where Darby O is located. Parking in that lot is free after 5pm.
Tickets are available online, where you can also buy t-shirts and hoodies with the logo, available in sizes S-2XL. Please be 21 or over and have your pooch on a leash (not retractable).
For more information, visit event page on K9 Connection.