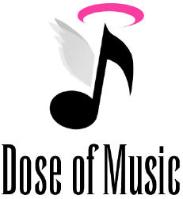 It's always good for the soul to support charity. At the same time, it's nice when you can do so while seeing some live local music. Opportunities to do this aren't common, but do exist. A Dose of Music is holding a charity event featuring live music at the Fine Line Music Cafe next Tuesday the 28th.
Dose of Music, founded in October 2009 by Jason Hopp, is a non-profit charity organization dedicated to provide happiness, comfort and assistance through music for children, teens, adults, families, friends, military troops, communities and anyone in need and/or faced with less fortunate circumstances.
The event highlights local music including the soulful pop of Alison Scott, the gritty Americana of Kevin Bowe & the Okemah Prophets, the indie-soul hip hop stylings of Desdamona, the acoustic rock of Matthew Griswold, and the folksy pop of Savannah Smith.
Tickets for Dose of Music are $10, with proceeds going to the Dose of Music charity, and are available online or at the door. This is an 18+ event, hosted by Barb Abney of 89.3 The Current. Doors open at 7pm and music starts at 7:30.
The Fine Line Music Cafe is located at 318 1st Avenue N. in Minneapolis.
For more information visit Dose of Music on Facebook, or www.doseofmusic.com.