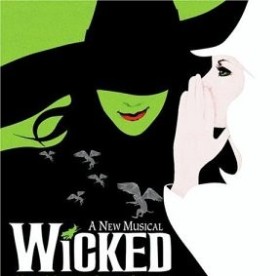 Often when we think of showtunes, it reminds us of annoying voices singing cheesy or sappy songs that can't possibly be taken seriously. But if you've seen live musical theater, it can be an enchanting, magical experience. And the songs, in the context of the story line…not so bad.
Unless you've been living under a rock, you've probably heard that Wicked the Musical is currently showing in Minneapolis at the Orpheum. In case you've been busy setting up your cool space under the rock, or haven't gotten to check this out yet, I thought we'd send along a reminder today that Wicked's run here is limited. Wicked will be showing daily (except Mondays) at the Orpheum Theatre until Sunday September 19th. That doesn't sound like a lot of time, but when you break it down, there are still 18 more performances. Lots of chances left to catch this critically-acclaimed Musical hit. Check out the remaining showings and get your tickets online.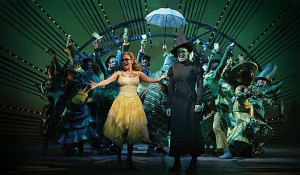 The idea behind Wicked's storyline is that it's sort of an untold subplot of the story of The Wizard of Oz, but told from the perspective of Elphaba, who became the Wicked Witch of the West. The story chronicles the relationship between Elphaba and Galinda, who later became the Good Witch of the North and changed her name to Glinda.
The story has all the usual goods–friendship, jealousy, betrayal (they fall for the same man), and the metaphor of Oz as a corrupt government. The dialog makes references to the parallel story of the Wizard of Oz, and the first act takes place before Dorothy's arrival in Oz. Ultimately, Wicked tells the story of Elphaba's fall from grace, how she became the Wicked Witch of the West.
It's fun, charming, unnerving, suspenseful, and great entertainment for ages 8 and up. Children under 4 are not permitted to attend, so keep that in mind and find a sitter if you need to do so.
The Orpheum Theatre is located at 910 Hennepin Avenue in Minneapolis.
For more information and to buy tickets online, visit www.wickedminneapolis.net.