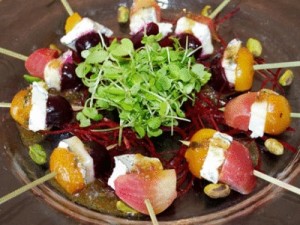 Technology, and particularly social media, have made the world a bit smaller. New communities are formed every day on Twitter and Facebook and other platforms around an idea, interest, or organization. Still, nothing beats physically being present in social situations, rubbing elbows with those that have similar interests.
The Sample Circuit is company that hosts tasting events at upscale restaurants throughout the Twin Cities that allow foodies to meet and mingle and discuss all things food or whatever they think of, really. The Sample Circuit hosts a total of ten of these events each year, each hosted by a different restaurant. Host restaurants in the past have included W.A. Frost, Pazzaluna, Palomino, Saffron, and Café Lurcat.
The idea is sort of a social marketing for foodies. Guests come and sample food, wines, and a featured cocktail, in hopes that they will return to the restaurant as patrons. And–here's where the social aspect comes in–hopefully they will tell a friend or two. It's a win for the restaurant because it's great marketing, and it's a win for the guest because they get to sample small bites, wines and cocktails, decide what they like, and when they return, they've already tried a few things. Some have called it "Facebook for foodies."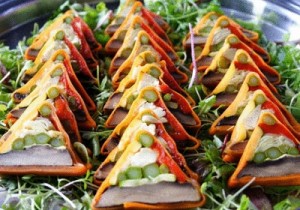 The Sample Circuit's latest venue is 20•21 in the Walker Art Center. The event is this Wednesday September 1st. If you have to miss this one for any reason, the next one is Wednesday September 22nd at St. Paul Grill. Each event costs $38, which includes samples of various dishes, wine tasting up to 7 different wines, samples of desserts, a featured cocktail, and a gourmet goodie bag to take home.
For inquiries, the website is www.samplecircuit.com, but there seem to be some issues, so for the event at 20•21, I'd suggest calling them directly for details at (612) 253-3410.