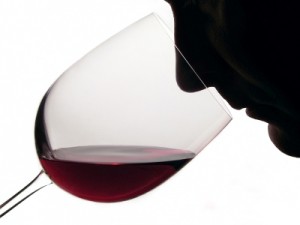 If you're a wine connoisseur, you probably know better than we do what pairs well with different kinds of wine. We just know what tastes good. And what sounds good.
That said, is wine a good paring with rock 'n' roll? That remains to be seen, but you can sure find out tomorrow, Tuesday August 24th at King's Wine Bar, at 4555 Grand Avenue S. in Minneapolis. If you're confused about the address, there is a Grand Avenue in Minneapolis too, not just St. Paul. King's is three blocks east of Lyndale and W. 46th Street, nestled directly between Lake Harriet and 35W.
This wine tasting event is hosted by Chris Osgood. If the name sounds familiar, don't think Detroit Red Wings hockey, but local music. Osgood was the singer and guitarist of the Twin Cities-based band Suicide Commandos, and is now a wine aficionado. He works with a company that arranges the importation of wines from France to Minnesota. He is a firm believer that wine and rock 'n' roll do indeed make a great pair.
The Rock 'n' Roll Wine Tasting event features great wines from the South of France and some delicious bites of food to go along with the wine and the rock.
Call (612) 354-7928 to make your reservation, or just show up tomorrow night before the event begins at 6:30pm. Cost is $25 and covers wine and small bites of food.
For more information about King's Wine Bar, visit www.kingsmpls.com.