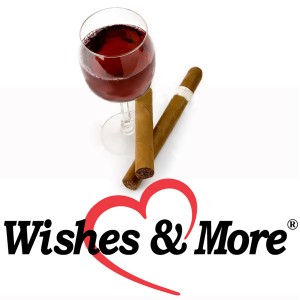 We found some wine-related events in the Twin Cities this week, so the next two days we've got a couple of these wine events coming your way, one for charity and one for fun.
Tomorrow night from 6 to 8:30pm at Tom Reid's Hockey City Pub is the first wine event. A benefit for Wishes & More, a charity similar to Make-A-Wish Foundation that enhances the life of a child fighting a terminal or life-threatening condition by providing extraordinary experiences like wishes, scholarships, and memorials, the event will give you an opportunity to taste wines and sample fine cigars to help children with terminal or life-threatening illnesses.
You can register online for the event for $50, or get tickets at the door for $65. Also, if you wish to donate directly, you can do so at www.wishesandmore.org/Category/Donate.
Tom Reid's Hockey City Pub is located at Tom Reid's Hockey City Pub 258 Seventh Street E. in St. Paul. There are several pay lots and parking ramps nearby for parking.
The event isn't black tie, but at least business casual to dressy is encouraged. Since it does involve alcohol, the tasting is for 21+ only.
For more information on Wishes & More, visit www.wishesandmore.org.
For more information on Tom Reid's Hockey City Pub, visit www.tomreidshockeycitypub.com.