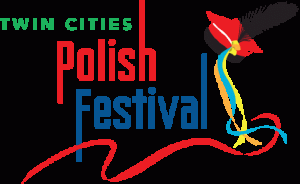 Looks like August is the month to schedule festivals in the Twin Cities. We've talked about Irish festivals, art festivals, block parties, music festivals, film festivals, and everything in between.
Today, we're showing some love to our Polish friends who are celebrating their big festival this weekend.
The Twin Cities Polish Festival happens this weekend and takes place on Old Main Street, just across from Riverplace and St. Anthony Main. It starts tomorrow, Saturday August 14th at 10am and wraps up Sunday evening at 6.
The Twin Cities Polish Festival is a non-profit 501(c)(3) organization promoting Polish and Polish-American culture and traditions. With entertainment and activities enough to wear out the most athletic among us, the festival encourages Polish organizations, professional groups, businesses, and individuals to make an investment in the future and longevity of Polish culture and its traditions in Minnesota.
Poland is a culture rich in traditional music and dance. There will be folk music and dance for hearty lovers of those traditions. After you've worked up an appetite with some traditional Polish polkas, head over to one of the food vendors for some Polish food and drinks, then stroll through the Polish market and check out exhibits by Polish artisans at the artists' booths.
You can stay close to the Polish Beer Garden and mingle with other folks, or get up and polka til the cows come home. There will even be free polka lessons on site for those who are new to it (or a little rusty). These are just some of the highlights of course.
There will be a Chopin Celebration in the main atrium at Riverplace for those who are fans of the famous Pole's formidable skills at composing pieces for piano. Also, you can catch a Polish Film Festival, which kicks off this weekend, but extends past this one-weekend celebration, until the 19th.
On Sunday the 15th, the Twin Cities Polish Festival will host the Na Zdrowie 5K, presented by the Star Tribune. If you want to participate and work off some of that Polish Sausage, you can register online for a fee of $25, or for $30 the day of the race.
For more information, visit www.tcpolishfestival.org.