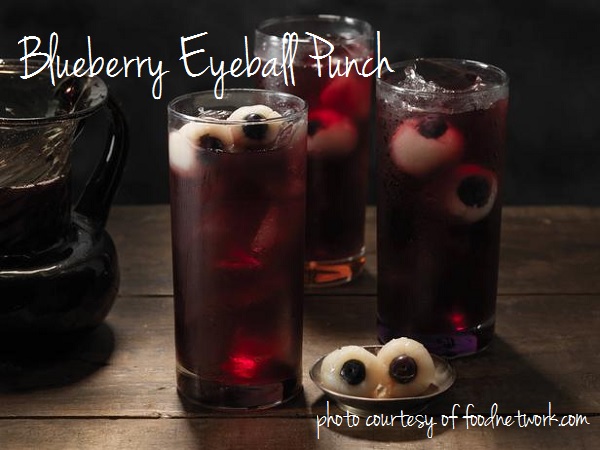 With all of the fun activities that hit the Twin Cities during this time of year, it can get overwhelming deciding what to do. And if you are like me, sometimes the best night you can have is one with family and friends in your home. So why not take the spirit of the Halloween season and have a fun themed party for a great night at home?
The FOODNETWORK.COM has taken some of the work out of deciding what to serve with these fun, simple Halloween recipes.
• Tempura octopus: http://bit.ly/TempuraOctopus
• Monster munch: http://bit.ly/SpookyHalloweenRecipes
• Candy pie: http://bit.ly/CandyPie
• White pizzas: http://bit.ly/WhitePizzas
• Ghostinis: http://bit.ly/Ghostinis
• Graveyard cupcakes: http://bit.ly/GraveyardCupcakes
• Juicy Lucy-fer sliders: http://bit.ly/Lucy-ferSliders
• Blueberry eyeball punch: http://bit.ly/EyeballPunch
• Hot dog mummies: http://bit.ly/HotDog_Mummies
I think my favorite of the recipes are the Hot Dog Mummies. They seem to be a lot of bang for the buck and easy to make. You also get the bun built in with this recipe.
So check out these great Halloween themed recipes and get some at home spook going for Halloween.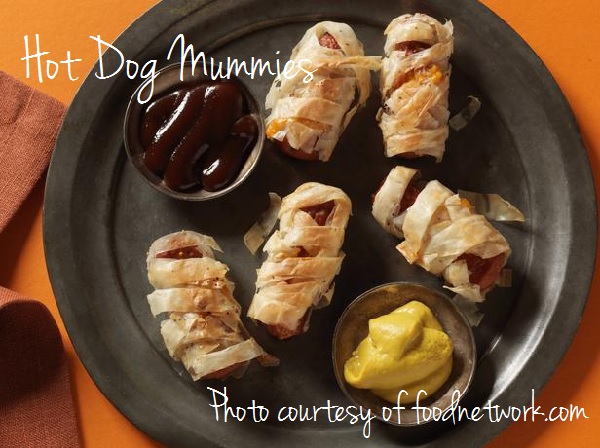 Hot Dog Mummies!
Ingredients:
One 16-ounce package bun-size hot dogs (8 hot dogs), each halved crosswise
2 ounces Cheddar, cut into 16 thin slices
1/2 teaspoon kosher salt
1/4 teaspoon garlic powder
1/4 teaspoon freshly ground black pepper
8 sheets phyllo dough
4 ounces (1 stick) unsalted butter, melted
Ketchup, yellow mustard, barbecue sauce or your favorite dipping sauce, for serving and decorating
Directions:
Preheat the oven to 400 degrees F and line a rimmed baking sheet with parchment paper. Cut a slit in each hot dog piece and stuff with a slice of cheese. Set aside. Combine the salt, garlic powder and pepper in a small bowl.
Working with one sheet of phyllo at a time and keeping the rest covered under a damp towel or paper towels, lay a phyllo sheet on a large cutting board or counter and lightly brush with melted butter. Lightly sprinkle with some of the spice mix and fold in half lengthwise. Brush the top with more melted butter and cut into 1/2-inch-thick strips. Using 2 pieces of stuffed hot dogs per phyllo sheet, wrap half of the strips around each piece of hot dog to create a mummy look. Leave a small section of hot dog exposed towards the top so it looks like the top part of the face peeking out from the phyllo wrappings. Don't worry about frayed edges or tears– it will add to the mummy look.
Place on the prepared baking sheet and repeat with the remaining phyllo, melted butter, spice mix and hot dogs. Remelt the butter if it cools down too much while forming the mummies.
Bake until the phyllo is crisp and golden brown, about 25 minutes. If desired, dot ketchup or mustard eyes on each mummy using a toothpick and serve with extra sauces for dipping.