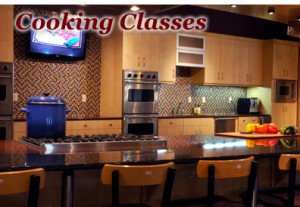 As part of our holiday cooking series, 365TwinCities brings you even more fantastic ideas for putting your culinary skills to use for the season! These two classes at the Kitchen Window in Calhoun Square in Uptown will help you with party favors, teacher gifts, Secret Santa surprises, or something sweet for your BFF, your co-workers, or the cousins.
Holiday Gifts from the Kitchen in the Sticks – 10:00am to 1:30pm on Saturday, December 3. Hand-made holiday gifts are traditional, thoughtful, and downright neighborly. Create unforgettable treats that will make you known for your hospitality!
Jamie Greenland Gorey and Jill Schwalbe Means, the authors of Two Chicks from the Sticks, a collection of family recipes and traditions from growing up on family farms in Iowa, will walk you through preparation of:
Peanut Clusters
Chocolate Mint Bars
Chocolate Sauce – beautifully packaged in mason jars
Pecan Pie
Fudge
Divinity
Glazed Raised Doughnuts
Cost of the class is $70 per participant, which includes the cookbook Two Chicks from the Sticks: Back Home Recipes; a $25 value. You can register online.
Cocktail Cupcakes – 6:00 to 9:30pm on Thursday, December 8. Cupcakes are so adorable. Pair them with your favorite cocktail, and they become fashionable, whimsical and sophisticated. You'll get the chance to sample and practice these fun recipes that make great treats for parties, weddings, showers, and celebrations.
The Cosmo Cupcake – Lemon-scented cake infused with vodka syrup and cranberry frosting.
Car Bomb Cupcakes – This cake is made with stout, topped with whiskey-caramel ganache, and finished with Irish cream buttercream.
Mojito Cupcakes – A lime-scented cake doused in rum syrup, topped with mint buttercream.
Black Velvet Cupcakes – Chocolate stout cakes frosted with champagne icing.
Tequila Shooter Mini-Cupcakes – Lime-scented cake soaked in tequila syrup, and topped with lime-habañero frosting.
Little Lemon Drop Cupcakes – Mini lemon-scented cupcakes infused with lemon-vodka syrup, and iced with meringue.
Cost is $65 per participant. Registration is available online.
Kitchen Window
3001 Hennepin Avenue
Minneapolis, MN 55408
(612) 824-4417
For more information about Kitchen Window or for a list of all upcoming classes visit kitchenwindow.com.
Like Kitchen Window on Facebook.
Follow @_KitchenWindow on Twitter.
About Kitchen Window on Calhoun Square: Kitchen Window is for the passionate cook…and those who aspire to be. Kitchen Window offers cooking classes in our state of the art cooking school and in the kitchens of some of the finest Twin Cities restaurants.