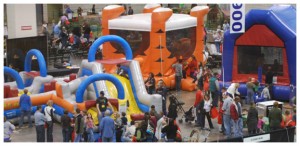 As the first snow begins to fly this week, it is finally time to realize—winter is coming to Minnesota. We are saying goodbye to the opportunity to enjoy the sun, the lakes and outdoor festivals and fairs. However, the 6th Annual Christian Community Fair this weekend is offering one more chance to visit a petting zoo and get your bouncy house fix, all within the warmth and comfort of the Minneapolis Convention Center.
Offering FREE admission, the Christian Community Fair is a family friendly event featuring live music, appearances from Veggie Tales characters, free petting zoo with over 40 animals and even Big Sal Dodgeball sponsored by the Salvation Army for high school and college students.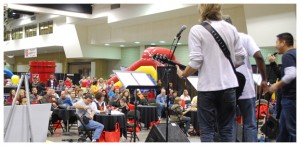 The fair also features 200+ booths of local businesses, artists and musicians, as well as schools and colleges with a Christian focus. There are also booths for local non-profits and ministries for attendees looking for ways to give back this holiday season and winter.
Musical acts at this Christian fair include the Northwestern College Worship Team, the New Song Kids Choir (an inter-denominational choir made up of local students from the area) as well as the Radio Disney Road show, which features prizes, dancing and games for the little ones.
Come join the expected 13,000 attendees to shop, dance and play before the white stuff begins sticking to the ground!
The Christian Community Fair is open in the Minneapolis Convention Center:
Friday November 11, 4pm to 9pm
Saturday November 12, 10am to 6pm
For more information visit www.christianfair.com.
Like Christian Community Fair on Facebook.
Follow @ChristianFair on Twitter.
Minneapolis Convention Center
1301 2nd Ave S
Minneapolis, Minnesota
(612) 335-6025