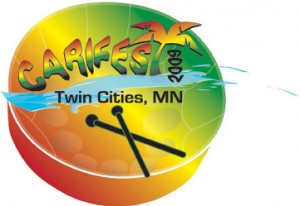 If you're anything like me, all of this humidity has gotten you feeling rather sloth-like lately. Luckily, there's a cure: The Twin Cities Carifest!
Founded in 1994, the Twin Cities Carifest is a celebration Caribbean cultural heritage in Minnesota, and is put on each year by a group of dedicated volunteers. The Twin Cities Carifest was created with the idea to educate the greater Twin Cities community about Caribbean culture, and the current issues that impact countries in the Caribbean. The proceeds for the Twin Cities Carifest go to support both hurricane relief through the Caribbean Disaster Relief Fund, and the Pathways to Urban Solutions' Book Shelf program, which provides free books and promotes literacy to children in the Caribbean.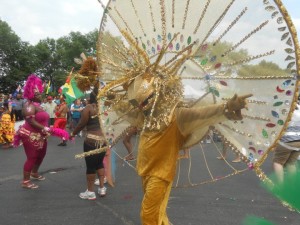 The 18th annual Carifest will be held on Saturday, July 28th from noon to 10 PM along the Mississippi Riverfront. A small donation of $5 and a non-perishable food item is all that is asked for contribution.
There will also be a Caribbean Jam kick-off on Friday, July 27th at 8 PM. The kick-off event will be held at the Metropolitan Ballroom, and will offer live music by Byron Lee's Dragonaires, among others. Tickets for Friday's event are $30 in advance, or $40 at the door.
So, this weekend, get out and enjoy a family-friendly carnival-style parade, diverse live musical acts, great food, dancing, and children's activities at the Twin Cities 18th annual Carifest!
For more information, and to purchase tickets, visit www.carifest.org.
Like Twin Cities Carifest on Facebook.
Follow @Carifest_MN on Twitter.
Kickoff Event – Metropolitan Ballroom
5418 Wayzata Boulevard
Minneapolis, MN 55416
(763) 797-1900