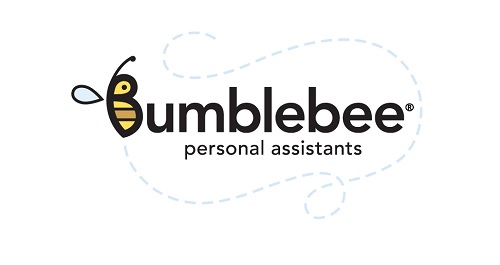 Bumblebee Personal Assistants provides busy professionals and households what they need most –time. Their hive of worker bees are trained to seamlessly accomplish the tasks you want taken off your shoulders. Bumblebee offers three areas of expertise: Business Concierge Services, Personal Assisting, and Event Planning & Party Hosting. Whether you're too busy to blink, a professional at your prime, or the CEO of your household, their worker bees are ready to buzz on your behalf, freeing up your schedule and eliminating hassle from your life.
Their Business Concierge Services range from virtual assistance to in-office assistance, including data management, newsletter and blog creation, bookkeeping and tax services, administrative duties, filing, organization, and document management. On the household and personal side of things, Bumblebee handles everything from paying your bills to shopping for your groceries. Their Event Services include corporate and private affairs of all sizes and styles.
They are a one-stop shop. Bumblebee prides itself on an all-inclusive approach. If they're not the right one for the job, they have a connection in their back pocket. Because of strong connections in the event service industry and small business world, Bumblebee can truly accomplish (almost) any to-do list a client can create.
Bumblebee Personal Assistants will make its first flight into Los Angeles to assist with the
execution of a business anniversary party on the rooftop of the 1010 Whilshire in Downtown LA on June 20th, 2013. They may not have a hive in LA (yet), but their bees will be buzzing on the West Coast.
Bumblebee is gearing up to grow this summer. They have new service packages and a growing hive of worker bees ready to buzz. Their blog and social media are ramping up, too, just in time for the Social Madness campaign run by the Minneapolis and St Paul Business Journal. If Bumblebee wins, Pause 4 Paws will win a $10,000 donation. Pause 4 Paws helped bring Buzz, a pit bull, into Mary's life just a year ago.
The US Chamber of Commerce recently presented their Queen Bee with a Small Business Blue Ribbon Award, which recognized Bumblebee's growth and success in 2012. Mary traveled to Washington, D.C. to accept her award. As a bonus: she was re-tweeted by Steve Forbes during the conference.
Their Queen Bee, Mary Pokluda, has a real hive. Of honeybees! Real honeybees who will hopefully create a few dozen jars of golden honey by the end of the season. Mary is blogging all about the bees' progress throughout the summer.
Bumblebee sponsors FREE workshops monthly. This month's workshop is on June 19th and entitled "Social Media Marketing Made Simple".

For more information: www.bumblebeepa.com

Bumblebee Personal Assistants
Phone: (612) 532-6152
Email: mary@bumblebeepa.com
Facebook: bumblebeepa
Twitter: BumblebeePA
LinkedIn: bumblebee-personal-assistants