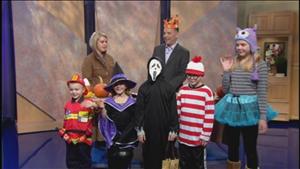 Do your kids like Halloween SO much that they've been dressing up in costume all week? Well, here's an opportunity for you to give your kids a little pre-Halloween-dress-up-fun extravaganza!
On Sunday, October 30th, the Grand Avenue Business Association is hosting its annual Boo Bash! This event invites all of the businesses on Grand Ave in St Paul to have fun rejoicing over the greatest dress-up day of the year! Families walk up and down Grand Ave and see what scary-fun things they can do! There will be trick-or-treating! A Dracula-blood drive (for the older kids), petting zoos, pony rides, and more! So kids and parents alike, get your costumes ready and head on over to Grand Avenue from 1-5 to have some good old Halloween fun!
Sunday, October 30th, 2011
1pm – 5pm
FREE!
You can check out more on their facebook page — www.facebook.com/Grand.Avenue.St.Paul
Also, see Kare 11's coverage of Boo Bash!